Technology Interface International Journal
The leading international journal for engineering technology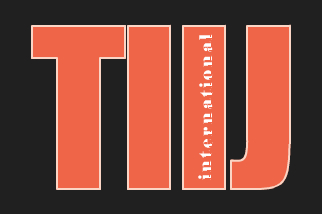 (Google Scholar Calculation)
Published since 1996
The Technology Interface International Journal (TIIJ) is an official journal of the International Association of Journals and Conferences (IAJC).  TIIJ is a peer-reviewed open access journal covering broad topics related to engineering technology, with a focus on teaching.
TIIJ is steered by IAJC distinguished board of directors and is supported by an international review board consisting of prominent individuals representing many well-known universities, colleges, and corporations in the United States and abroad.
To maintain a high-quality journal, manuscripts that appear in the TIIJ Articles section have been subjected to a rigorous review process. This includes blind reviews by three or more members of the international editorial review board, followed by a detailed review by the TIIJeditors.
Editor-in-Chief
Philip D. Weinsier, Ed.D.
Bowling Green State University
Currently indexed in 21 databases:




Phone: (419) 433-5560
Bowling Green State University, Firelands
One University Drive
TIIJ
Technology Interface International Journal
© 2023 TIIJ. ALL RIGHTS RESERVED.