the Technology Interface / Spring 97
---
techBOOKS

---
Planning, Performing, and Controlling Projects
Principles and Applications

by Robert B. Angus and Norman A. Gundersen
Prentice Hall, Upper Saddle River, New Jersey, 232 pp
ISBN 0-13-255381-3


A SYSTEMATIC APPROACH: A NEW BOOK THAT EXPLAINS IT AND USES IT
Formulate the concept or ideas,
Study the ideas and their implications and choose the best idea,
Design the chosen system,
Construct the chosen system.
These are the four basic phases of technical project development. The authors of Planning, Performing, and Controlling Projects have recognized through their experience that technical projects utilize the systematic approach consisting of the four phases listed above. In their book they specifically list these phases as the Conception Phase, Study Phase, Design Phase, and Implementation Phase. The explanation of these phases is addressed in four respective chapters with the purpose and goals clearly defined for each phase.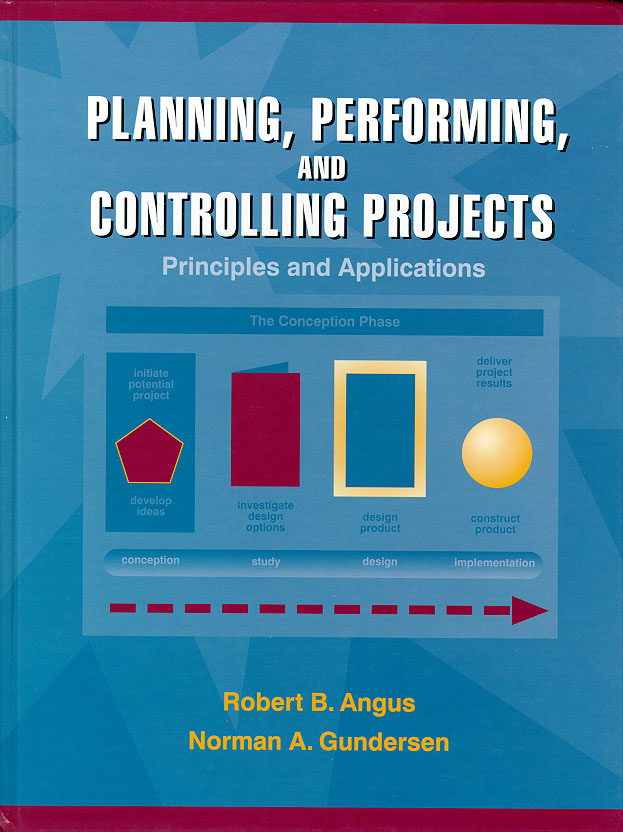 The primary objective of the authors is to present the philosophy behind the systematic approach and incorporate a practical example to give the reader a better understanding of the material and a sense of usefulness for the material. The philosophy is presented in a structured format where important questions are repeated and answered in the four phases. The same objective is necessary for successful project management: Continuous evaluation of project portions and how they will affect the intended applications. The authors have succeeded with their objective. The presented material is organized and easy to follow by creative use of format, figures, and different fonts.
This book is a useful reference for definitions of terms associated with project management. The material presented is geared toward construction and manufacturing projects, however the philosophy presented also applies to other technically oriented projects. This book serves as a useful reference due to the fact that each chapter can stand alone and be implemented into an existing approach that works for specific applications. This type format is useful for educators who may want to incorporate portions of the book into their lecture material as it fits best. After the four phases of the systematic approach are discussed, there are stand-alone chapters on Project Management, End-of-Phase Documents, Specifications and Reports, and Modeling and System Design.
Who Should Read Planning, Performing, and Controlling Projects?
This book is best suited for the educator, for the reasons listed above. The case study presented throughout the text presents a thorough example of one method describing project management steps. If an instructor uses this as a text, his or her students should be experiencing project management steps for their own project, and not be limited toward learning the one example presented. This would be a cumbersome and misleading assignment to a student learning project management for the first time, without the benefit of on-the-job experience. Due to the fact that there are many management styles and preferences that work well, this book functions best as a reference for all those interested in planning, performing, and controlling projects.
by

Sonya L. Cooper, P.E.
Civil Engineering Technology
New Mexico State University
Las Cruces, NM